Turtle Release
Embark on a heartwarming adventure with our Turtle Release Tour, a captivating wildlife conservation program that allows you to be a part of something truly special. Join us as we adopt baby turtles and set them free into the vast ocean, contributing to the preservation of these magnificent creatures.
During this unforgettable experience, you'll not only witness the turtles' remarkable journey but also gain insight into their lives and habitats. Our knowledgeable guides will provide you with valuable information about these fascinating creatures, allowing you to develop a deeper appreciation for their significance in the ecosystem.
As you watch these tiny hatchlings embark on their new life in the ocean, a profound sense of pride will wash over you, knowing that you played a vital role in their liberation from their nests. By participating in the Turtle Release Tour, you contribute directly to the conservation efforts and contribute to the survival of these precious species.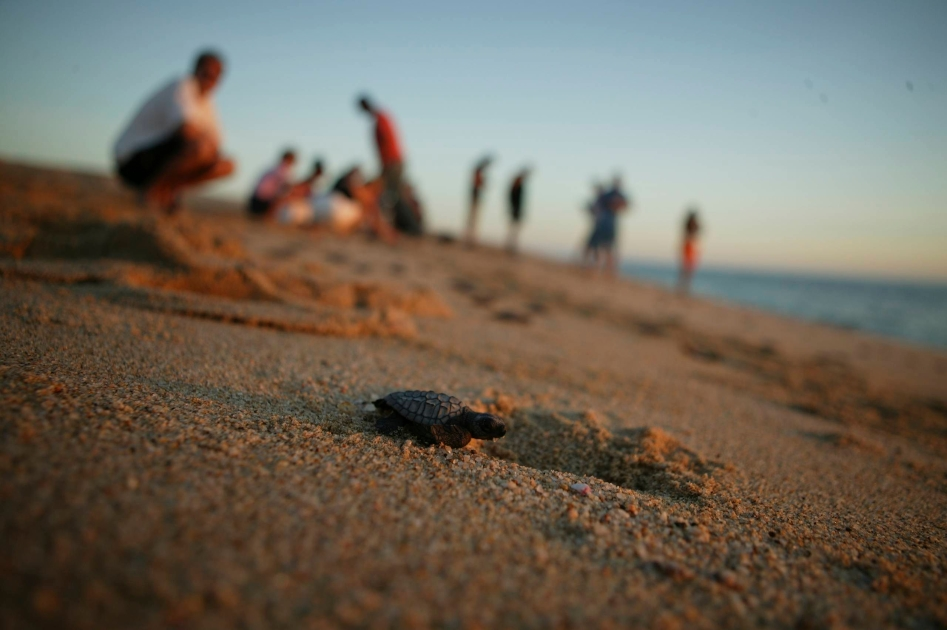 Approximate Duration: 4 hours, including transportation
Season: August - November
Pricing
$95 USD per Adult
$60 USD per Child (ages 6-11)
Inclusions
Our certified guide will lead you through this heartwarming experience, ensuring an enriching journey.
Travel in comfort with round-trip transportation, making your day hassle-free.
Receive a special adoption certificate as a token of your contribution to conservation.
Stay refreshed with bottled water provided throughout the tour.
Please Note: To ensure a memorable turtle release experience, it is recommended to arrange your participation early in your trip. This way, we can accommodate unforeseen circumstances related to the timing of the eggs hatching, avoiding any disappointment.
Be a Conservation Hero
Join us on this incredible journey of compassion and environmental responsibility. By participating in our Turtle Release Tour, you become a part of a legacy that helps these precious creatures thrive in their natural habitat. Book now and make a lasting impact on our marine world!