Bachelorette & Bachelor Decor
Looking to take your bachelor or bachelorette party in Cabo to the next level? Our decor party packages are precisely what you need to create a stunning ambiance for your special celebration. Whether you are envisioning a luxurious, elegant setting or a vibrant, fun theme, our packages are crafted to transform your Villa into the ultimate party hotspot.
With our premium decor party supplies, get ready to host a celebration that's not only unforgettable but thoroughly Instagram-worthy. From chic table settings to vibrant, eye-catching backdrops, we've got everything covered to impress your guests to the fullest. Trust our dedicated team to grasp your vision keenly and bring it to life, orchestrating a party where every little detail resonates with perfection and style.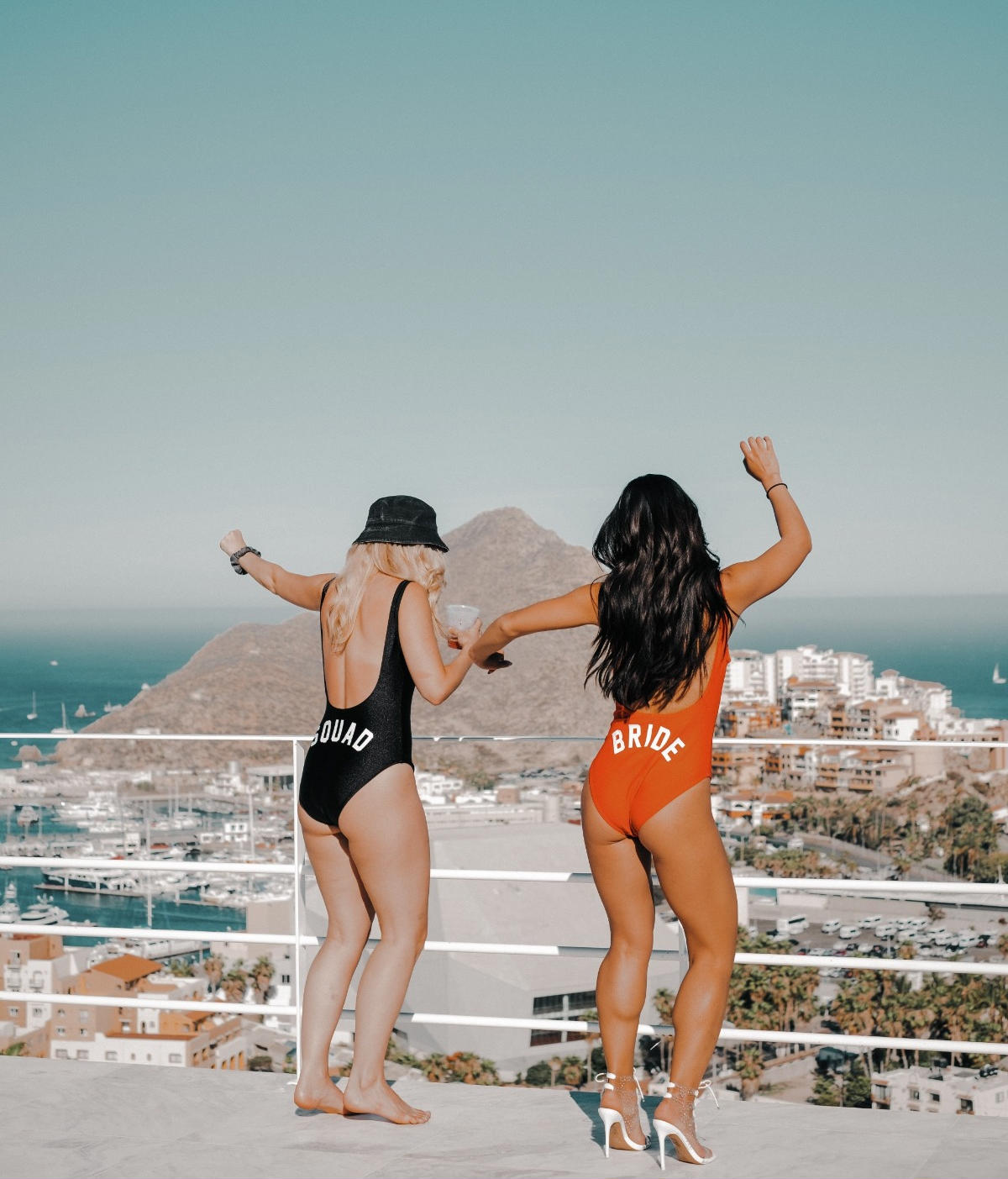 Bachelorette Themes
Indulge the bride-to-be with our specially curated bachelorette decor themes that promise to add a burst of fun and sophistication to the party:
Miss to Mrs.:

Experience classic elegance featuring a serene blend of white and pearls, setting a luxurious backdrop for the bride-to-be's memorable day.
Final Fiesta: Immerse in the lively spirit of Cabo with bright and fun Mexican colors, a perfect choice to spice up the festivity.
Bach & Boujee: Step into a realm of luxury with a theme adorned in rose gold and blush pink, offering a refined yet fun atmosphere.
Girls Just Wanna Have Sun: Opt for a sunny, cheerful pool party theme that sets the right tone for a day filled with laughter and joy.

Bachelor Themes
Gift the groom-to-be an exciting celebration featuring themes that promise a blend of fun and sophistication:
All In:

Engage in a high-stakes party atmosphere with a poker theme featuring dynamic hues of red and black, ensuring a night filled with excitement and camaraderie.

Last Swing:

Tee off the marital journey with this golf-themed extravaganza, a perfect setting for the groom-to-be to celebrate his last moments of bachelorhood with style and grandeur.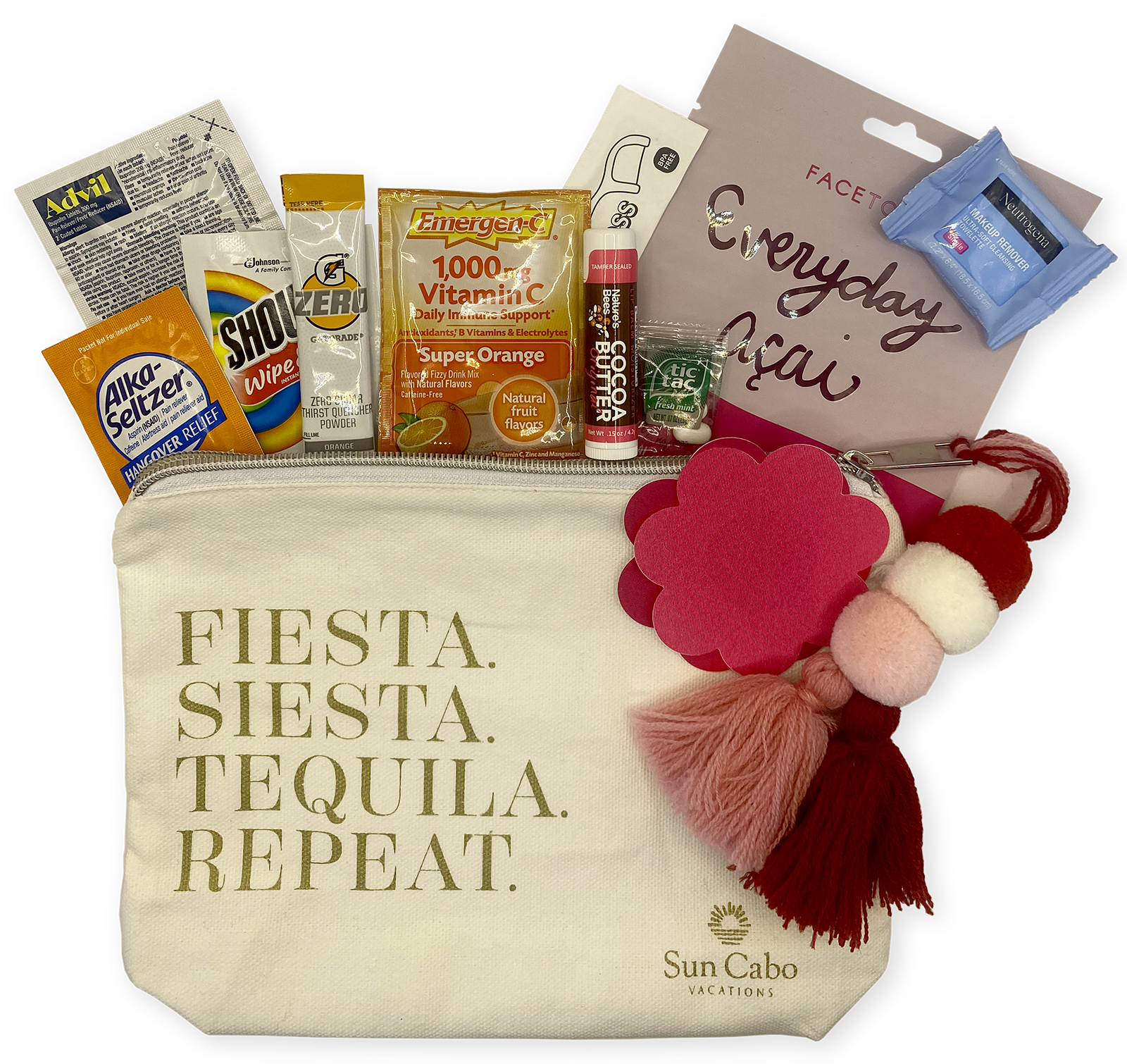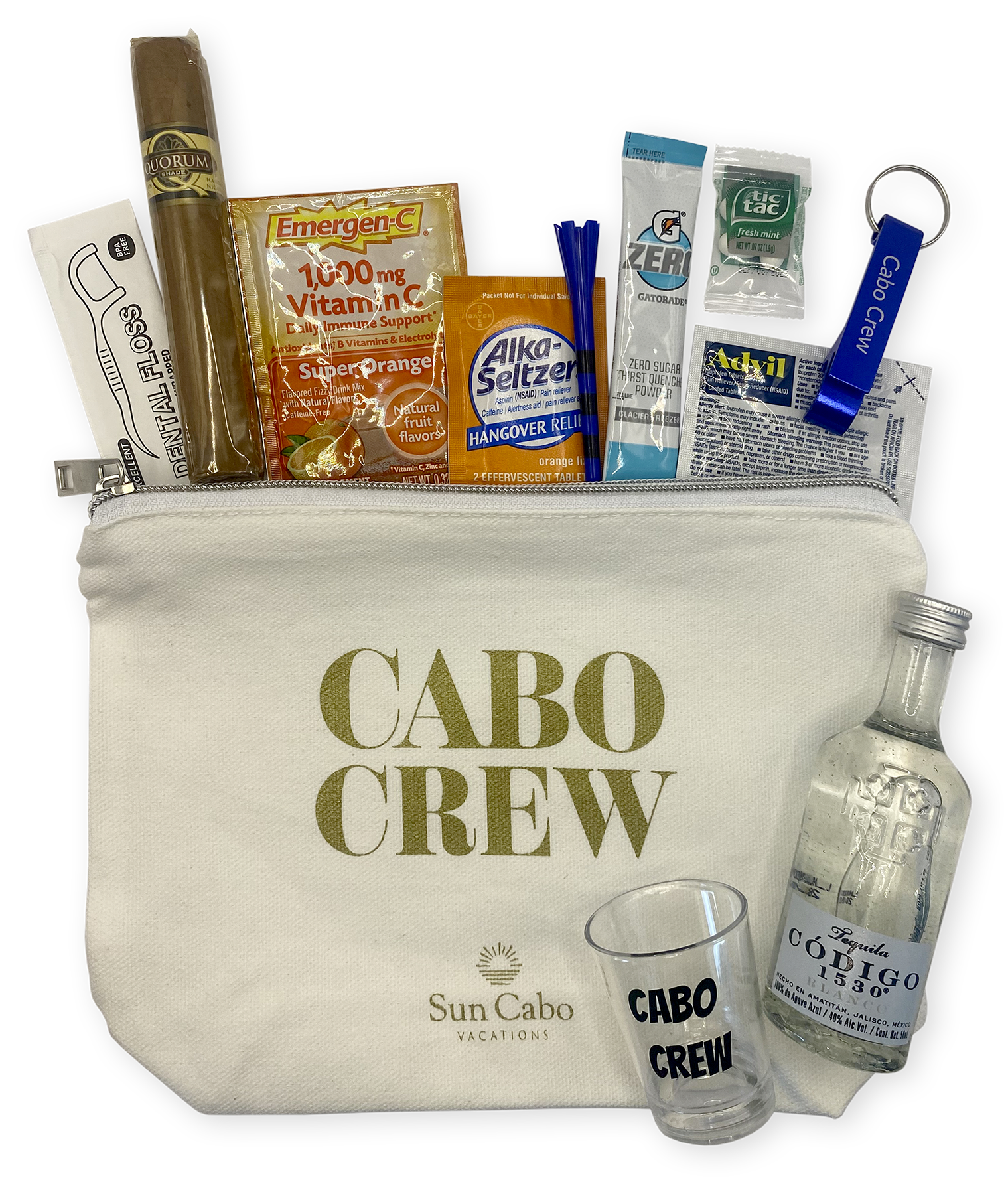 Special Offer: A Token of Celebration

Make your celebration even more special with our exclusive offer. Rent one of our exquisite table setting décor packages or purchase 4 amenity bags for the party, and be gifted with a complimentary amenity bag packed with delightful surprises for the bride or groom, adding a touch of Sun Cabo magic to the celebration.
Click here to purchase additional bags, for your festivities.
Take Your Celebration to the Next Level in Cabo!

For more details on our bespoke
décor packages
, including pricing and customization options, download the PDF below to begin the journey of crafting a memorable celebration. Let
Sun Cabo
set the stage for a vibrant, stylish, and unforgettable bachelor or bachelorette party!