Charcuterie
At Sun Cabo Vacations, we believe that the luxury experience begins the moment you step into our villas. For guests who book directly, a sumptuous charcuterie box awaits you upon arrival, setting the tone for the indulgences to come. Want to confirm if your villa offers this delightful touch? Just reach out to your villa specialist for more information.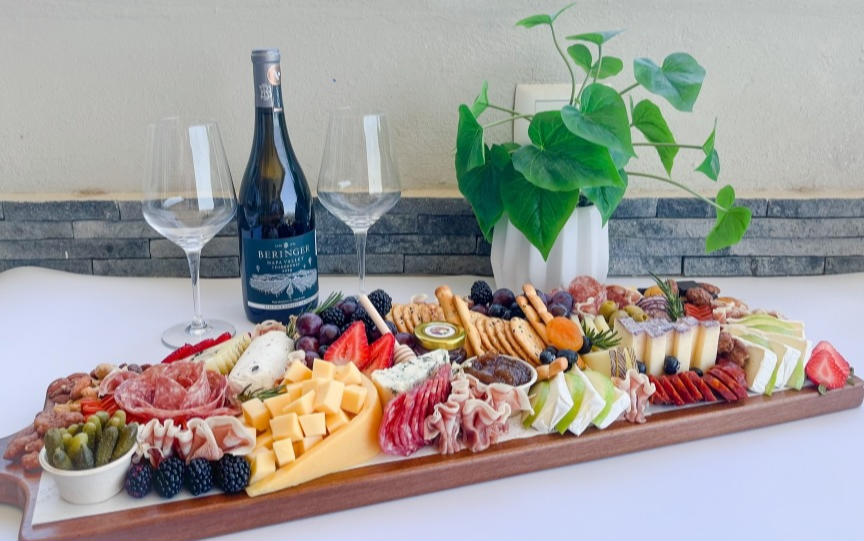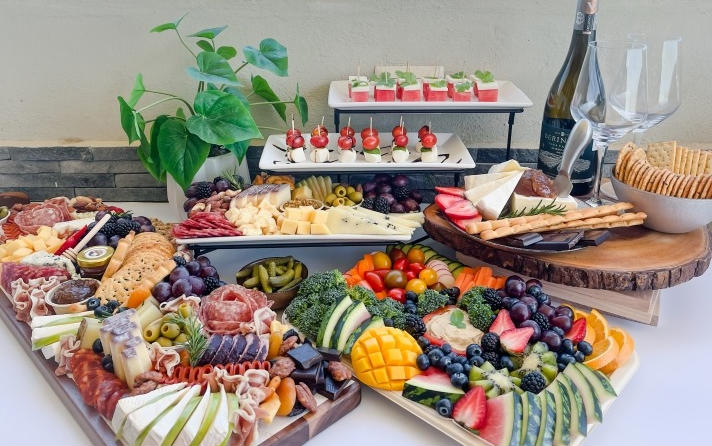 Elevate Your Stay with More Charcuterie
While the welcome charcuterie is a treat, there's no such thing as too much of a good thing! We offer:
Charcuterie Boxes: Perfect for snacking, our charcuterie boxes come packed with an assortment of gourmet meats, cheeses, fruits, and more. Whether you're unwinding after a day of exploration or setting the mood for a relaxing evening, our boxes are sure to hit the right note.
Wine Pairings: Elevate your charcuterie experience with our thoughtfully curated wines. Opt for a box paired with wine, carefully chosen to complement the flavors of the charcuterie.
In-Villa Charcuterie Setups: If you're looking to make an event out of it, why not opt for our in-villa charcuterie setups? Whether it's a date night, a celebration, or just because, our elaborate setups turn any moment into a special occasion.
Ordering is a Breeze
Ready for more? Ordering your next
charcuterie
indulgence is just a click away. Visit
cabostore.suncabo.com
to explore our offerings and place your order. For an in-depth look at our charcuterie offerings, along with pricing and photos, please click on the download PDF below.