From Industry Partners
"KNOWLEDGABLE & HIGHLY EFFICIENT STAFF"
We have had the pleasure of working with David Girard and Kathleen Harris and his team at Sun Cabo for over 12 years. They are a company of the highest levels of professionalism, integrity and quality. Their clients are excellent and Sun Cabo has generated an extraordinarily high amount of revenue over the years for our villas.
Sun Cabo remains a top partner and their work from the request process to the final departure is seamless. Their knowledgeable and highly efficient staff are a pleasure to work with and are a favorite with our concierge staff and owners as we know all details will be covered creating and exceptional experience for both the guests and our homeowners. I would be happy to speak personally to anyone looking for a more detailed reference.

---
"WE HAVE ALWAYS BEEN MORE THAN PLEASED"
LaCURE Villas has rented several private homes over the past decade, and counting, from Sun Cabo Vacations.
We can always count on David Girard and his Sun Cabo team to supply our customers with top notch villa properties in the Cabo market.
We have several 'A List' celebrity clients along with many repeat high end business and international clientele that demand a luxury villa product along with an equally superb on site concierge service. We have always been more than pleased with Sun Cabo's service. We are always looking for more high end villa inventory to offer our clients as Cabo is a very enticing destination that sparks a lot of repeat business.
Please feel free to connect with me directly should you require any further information.

"EXTREMELY PROFESSIONAL!"
As owners of homes in San José del Cabo, we have worked with SunCabo for over 5 years for vacation home rentals.
We have found SunCabo to be extremely professional, accurate with accounting and dedicated to service for both the homeowners and renters. The owners and staff all go above and beyond to adapt efficiently and quickly to any issues that arise and they are diligent on following through with marketing and promotion for rentals.
I would highly recommend SunCabo for vacation home rentals and am available for any questions.
Christine Luetto
Owners, Casa Alegria & Casa Maravilla, Palmilla Caleta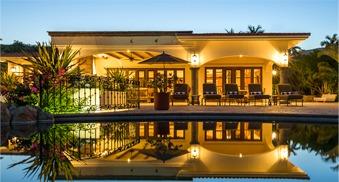 "NO ONE MEASURES UP TO SUN CABO!"
We have used Sun Cabo as our almost exclusive rental agent since 2005 for two very high end beach front houses in the Caleta development of Palmilla. We've owned and we still own and rent.
Why have we used them nearly exclusively? First, I used the word nearly only because on an infrequent occasion, we get a good rental opportunity out of the blue from another company. But by and large, we do not use other agents because they cannot measure up to Sun Cabo in professionalism, dependability, rental pricing, responsiveness and service to us and their renters.
We count on them to screen well as we have very high expectations.We have never had to deal directly with a renter. Any issues and there have been very few, have always been handled very well by Sun Cabo. We have never had an issue with damage other than an occasional broken glass or plate, which again is a recognition of the fact that potential renters are thoroughly vetted. Finally, Sun Cabo does a good job of meeting my pricing expectations and an excellent job of handling payments according to the contract provisions. I cannot remember a time when a payment to me was delayed without prior agreement on my part which happened only a few times in the 13 years.
If I were looking for a rental agent for a valuable home in Cabo, I would look no further than Sun Cabo.
Marty Kaplan
Owner, Casa Fortuna, Palmilla Caleta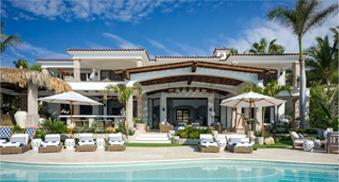 "I HIGHLY RECOMMEND SUN CABO"
I have been working with the team for many years and cannot say enough nice things about them. Their professionalism, attention to detail and service is what anyone would look for both on the renter side and owner side.
Kathi Koll
Owners, Casa Koll & Villa Pacifica, Palmilla Caleta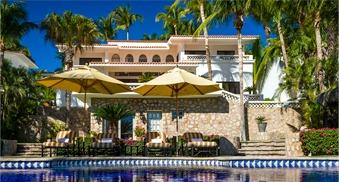 "I WAS VERY IMPRESSED!"
My introduction to Sun Cabo was as a client renting one of their homes. During the construction of my property in the beachfront community of Fundadores, Puerto Los Cabos, I was in need of accommodation, from time to time, while overseeing the progress of the two year project. I was very impressed with the company overall and especially with their attention to detail in every aspect of the process. I'm short they took good care of me.
I did not immediately sign on exclusively with Sun Cabo, but after a short time and difficult experiences with managing the process and working with other companies, I realized that no other rental agency took the time to properly screen potential guests, maximize revenues and minimize the need for my staffs time. Sun Cabo, and in particular Kate Harris and David Girard, truly embrace the philosophy that the homeowner is their primary client and that relationship is a priority for them. It has been 10 years that I have exclusively used Sun Cabo Vacations and I highly recommend them as a rental agent.
Dene Oliver
Owner - Casa Oliver