The Magic of Todos Santos
Step back in time as you embark on a captivating journey to the charming town of Todos Santos, a place where history, art, and culture come together to create an enchanting experience. Discover the allure of this rustic town, famous for the iconic Hotel California, and immerse yourself in the magic of its original features and architecture.
Prepare to be captivated as you explore the many shops and galleries that boast an abundance of handicrafts and breathtaking art. Todos Santos is a diverse town, and each corner reveals a new treasure waiting to be uncovered. The friendly locals will welcome you with open arms, sharing their pride and passion for their hometown.
Let the pace of life slow down as you stroll along picturesque streets, bask in the warmth of a beautiful sunny day, and absorb the ambiance of this tranquil oasis. Delight in the small local market, offering an array of local treasures, or simply sit on a park bench and savor the moments as time gently passes by.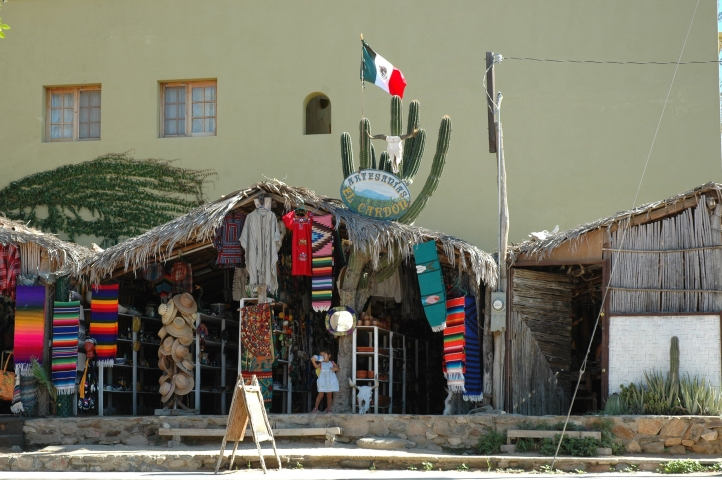 Approximate Duration: 6.5 hours, including transportation

Departure Time: 9:00 am on Wednesday & Friday
$95 USD per Adult

$70 USD per Child (ages 6-11)
Your journey will be guided by our certified expert, ensuring an enriching experience.

Stay refreshed with bottled water provided throughout the tour.

Travel in comfort with round-trip transportation, making your day hassle-free.

Experience the essence of Todos Santos with free time for lunch (lunch not included).

Discover the vibrant local culture through shopping in Todos Santos.

Immerse yourself in the world of art with a visit to the town's art galleries.
Capture the charm of Todos Santos with a camera, preserving cherished memories.

Prepare for any changes in temperature with a light sweater.

Choose comfortable shoes suitable for walking on sandy terrain.
Please note that the minimum age for participation is 6 years old.

Guests must be 18 years of age or older to consume alcohol.
Step into the enchanting allure of Todos Santos, where time stands still, and every moment holds its own special magic. Book now and experience the beauty and culture of this captivating town!