East Cape Surf Safari
Embark on an unforgettable journey through the untamed beauty of the Baja Desert, where donkeys roam freely, majestic cacti stand tall, and perfect waves beckon you to ride. Our East Cape Surf Safari promises an unparalleled adventure that caters to all ages and skill levels, ensuring everyone's dream of catching the ultimate wave becomes a reality.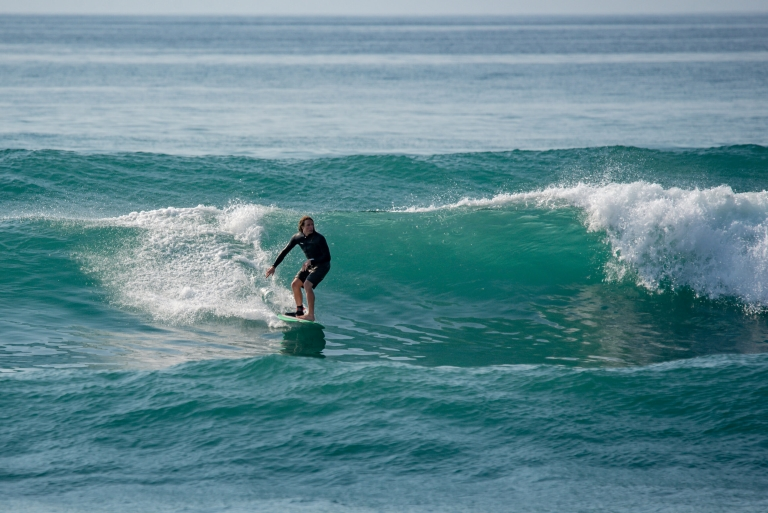 Half Day Surf Bliss
Price: $256 USD per Person (16% IVA included)
Duration: 4-5 Hours Round Trip
Full Day Surf Extravaganza
Price: $345 USD per Person (16% IVA included)
Duration: 8 Hours Round Trip
What's Included
Journey to the waves in comfort with our hassle-free transportation.
Expert surf guides will lead the way, taking you to the day's best surf spots along the enchanting East Cape.
Choose from our carefully selected surfboards, perfectly suited to match your skills and preferences.
Protect your skin from the sun with complimentary sunscreen provided.
Stay cool under the shade of our handy umbrellas.
Keep refreshed with a selection of complimentary refreshments and snacks.
What to Bring
Wear your swimsuit as you dive into the surf adventure of a lifetime.
Bring a change of clothes to stay comfortable throughout the day.
Chasing the Perfect Break
Immerse yourself in the captivating landscape of the Baja Desert as you surf the waves of East Cape's most magical spots. Whether you're a seasoned pro or a first-time surfer, our East Cape Surf Safari ensures you'll find your perfect wave and create lasting memories of this thrilling escapade.
Discover the true essence of Baja, feel the ocean's rhythm, and embrace the thrill of riding the waves. Don't miss the chance to experience the East Cape like never before - reserve your Surf Safari today!