Jeep Tour - Todos Santos
Venture into the untamed beauty of Southern Baja, traversing the rugged back roads in a powerful 4x4 Jeep. Prepare to be awe-struck by the majestic Sierra Laguna Mountains, offering breathtaking panoramic views that will leave you speechless. Embark on an unforgettable journey, as our expert guide and driver lead you through this off-road escapade.
After the thrilling adventure, treat yourself to a leisurely break in the charming town of Todos Santos, steeped in history and rich in culture. Relish a delightful meal at a local restaurant, savoring the flavors of the region. Take advantage of some free time to explore the myriad of art galleries and handicraft stores that grace this unique town.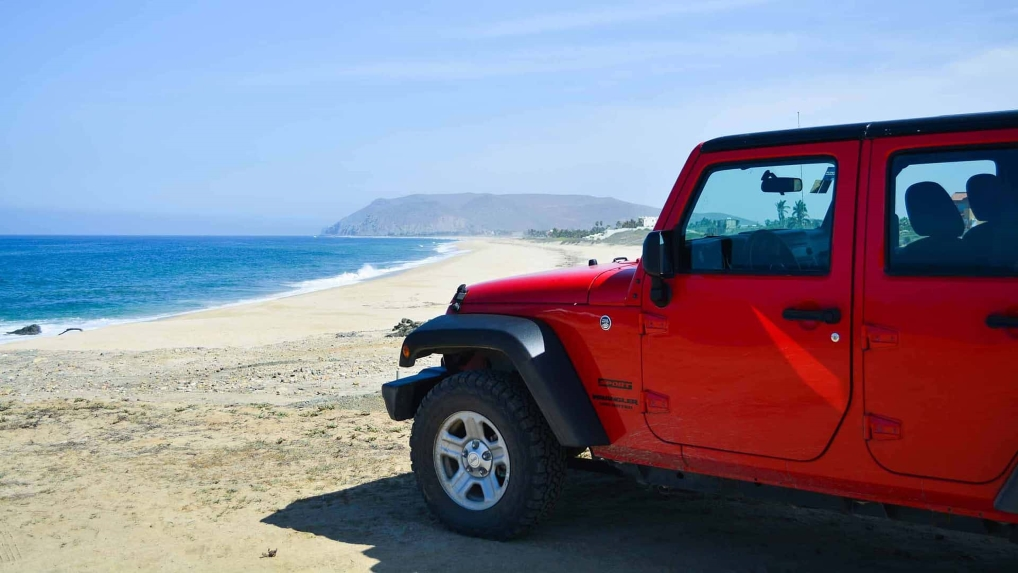 Tour Details
Approximate Duration: 6.5 hours
Departure Time: 9:00 am
$515 USD per Jeep (up to 3 people)
Embark on the journey of a lifetime with our 4x4 Jeep, ensuring an exhilarating ride.
Stay refreshed throughout the adventure with complimentary refreshments and snacks.
Savor the local flavors with a delicious lunch at a renowned restaurant in Todos Santos.
Be guided by our knowledgeable bilingual guide and driver, enriching your experience.
What to Bring
Shield yourself from the sun with Sunscreen, a must-have during your outdoor exploration.
Be ready for a spontaneous dip with your swimsuit and towel.
Opt for sturdy walking shoes (no sandals) for comfort and safety.
Wear comfortable clothes that allow you to move freely during the tour.
If you wish to take the wheel, remember to bring your valid driver's license.
Restrictions
Please note that the tour is not wheelchair accessible.
For safety reasons, expectant mothers, individuals with back problems, and serious medical conditions are restricted from joining the tour.
Infant seats are available for our little explorers.
The minimum age for participation is 6 years, and the minimum age to drive is 18 years.
Journey through Cabo's Heart
Are you ready to conquer the rugged terrains and discover the allure of Todos Santos? Book your Jeep Tour now, and embark on an adventure that will forever be etched in your memory.