Atv Desert Adventure
Discover the breathtaking Baja outback like never before, as you ride on a state-of-the-art Polaris ATV vehicle, guided by a experienced and knowledgeable team. Traverse through secluded canyons and mountain trails, immersing yourself in the serenity of nature's hidden gems. Learn about the region's rich culture, geography, and history in a way that's both educational and exhilarating. This thrilling experience is perfect for couples, families, and groups of friends seeking unforgettable memories in the heart of Baja's wilderness. Rest assured, safety is our utmost priority, and you'll be provided with the best full-body protective gear for a worry-free adventure.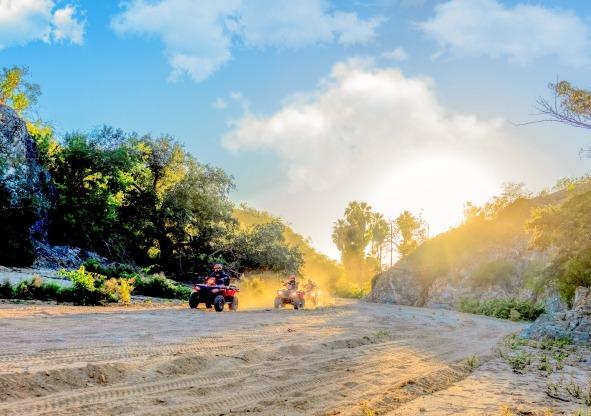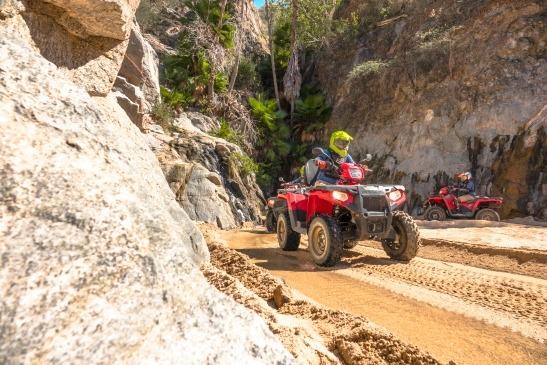 Tour Details
Approximate Duration: 4 Hours
Price: $130 USD per Person (single rider), $210 USD per Person (double rider)
Insurance Fee: $35 USD fee per vehicle
What to Bring
Money for the entrance fee at Tierra Sagrada and the ATV insurance fee.
Biodegradable sunblock to protect your skin and the environment.
Sturdy athletic shoes for comfortable riding.
A change of clothes for your convenience after the adventure.
Long shorts or pants for added protection.
Restrictions
Minimum age: 8 years
Maximum weight: 265 lbs. (120 kg)
Minimum height: 4ft / 1.20 mt
For safety reasons, the use of cell phones, cameras, or GoPro is not permitted during the ride.
Expecting mothers may not participate in this adventure.
ATV drivers must be 18 years or older and present a valid driver's license.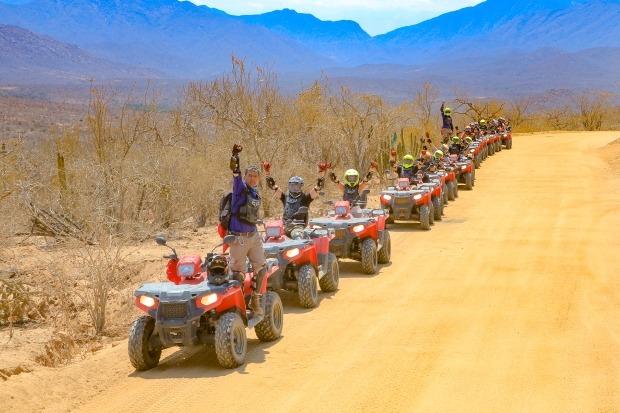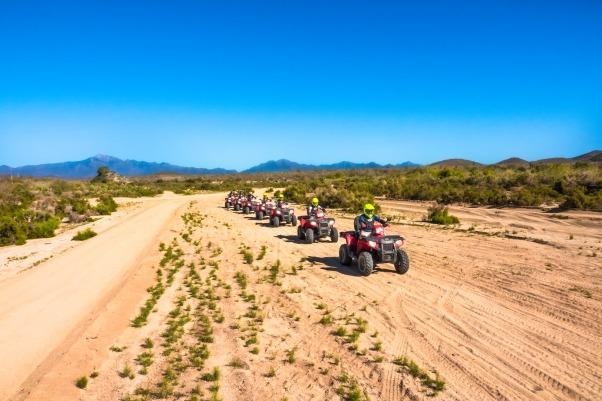 Conquer the Dunes
Whether you're seeking an adrenaline-pumping escapade or a chance to connect with nature's beauty, our ATV Desert Adventure promises an unforgettable journey through Baja's picturesque landscapes. Book your ride now and let the adventure begin!