A Taste of Los Cabos
Embark on an unforgettable journey to uncover the wonders of San Jose and Cabo San Lucas in just one day! A perfect introduction to the beauty and charm of Cabo, this immersive experience will leave you wanting more. Get ready to explore the highlights of both towns and create lasting memories that will beckon you back time and time again.
Your adventure begins with a thrilling Glass Bottom Boat ride to witness the iconic Arch, the captivating Sea Lion Colony, and the majestic rock formations at Land's End. As you cruise along, dive into the world of tequila as our experts share the secrets of the Blue Agave process, accompanied by a delightful tequila sample.
Next, indulge in free time for shopping in the delightful town of San Jose, where you can browse through an array of unique treasures. And what's a trip to Cabo without savoring authentic Mexican cuisine? Enjoy a scrumptious meal at a renowned restaurant, immersing yourself in the vibrant flavors of the region.
Los Cabos truly offers a captivating blend of culture, shopping, sightseeing, and history - an experience not to be missed!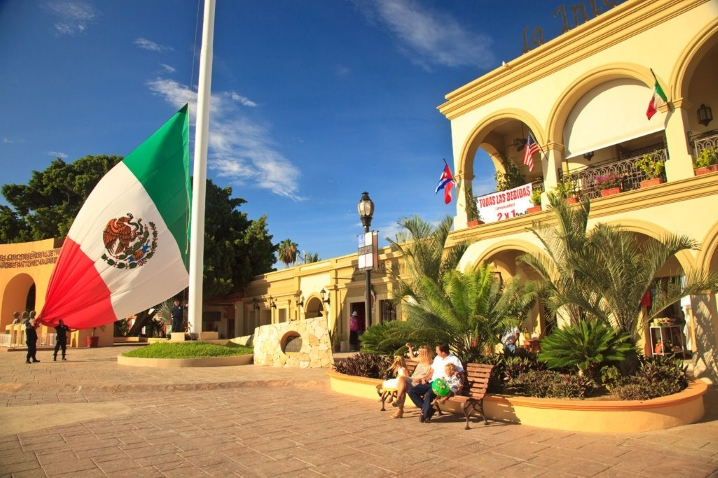 Approximate Duration: 6 hours, including transportation
Departure Time: 9:00 am on Monday, Tuesday, Thursday & Saturday
Pricing
$100 USD per Adult
$85 USD per Child (ages 6-11)
Inclusions
Be guided by our certified expert, ensuring an informative and enjoyable tour.
Travel in comfort with round-trip transportation, making your day hassle-free.
Marvel at the underwater wonders during the Glass Bottom Boat ride.
Delight your taste buds with a complimentary tequila sample, learning about the Blue Agave process.
Explore the artistry of glassblowing at a captivating factory visit.
Stay refreshed with bottled water provided throughout the day.
Enjoy ample time for lunch, though please note that lunch itself is not included.
What to Bring
Capture the magic of your journey with a camera, preserving precious moments.
Prepare for any changes in temperature with a light sweater.
Choose comfortable shoes suitable for walking on sand.
Restrictions
Please note that the minimum age for participation is 6 years old.
Guests must be 18 years of age or older to consume alcohol.
Keep in mind that the tour schedule may vary seasonally, so be sure to consult your concierge.
Journey through Cabo's Heart
Don't miss out on this captivating taste of Los Cabos, a journey that unveils the best of both worlds in one remarkable day. Book now and savor the essence of this captivating destination!