31 Ft. Ruthless
A Classic Bertram with Unbeatable Speed and Style!
Step aboard the Ruthless, a meticulously maintained 31 ft. Bertram that combines classic charm with modern performance. This beauty boasts twin engines, a comfortable cabin, a fully-equipped fighting chair, and a chilled fish box to keep your catch fresh. With CPS and ship-to-shore radio, you can embark on your fishing expedition with confidence.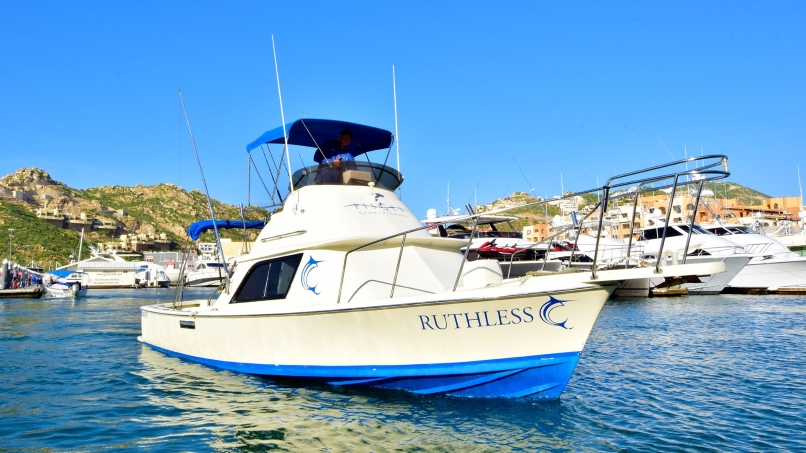 Sunrise, Bait, and Reel
Meet Captain Alberto Ura, a rising star in the fishing world, who brings seven years of experience as a deckhand to the helm of Ruthless. Known for his fishing prowess and commitment to exceptional customer service, Beto has taken Ruthless to new heights, earning rave reviews from our delighted clients.
Experience the thrill of the sea with Ruthless and Captain Beto - a winning combination for an unforgettable fishing adventure!